Today's post is brought to you by the letter
B
for boredom.
It's been a hot minute since I've checked in here with what's actually going on in this crazy thing we call life.
Here are the last 10 photos I've taken on my trusty 'ol iPhone.
1.
Tuesday's aren't just for taco's and tequila anymore. Tuesday's can be spent drinking a bottle of bubbly to celebrate that you actually have a chilled bottle of bubbly on hand! #winning
2-4.
My cousins band
Ripe
wrapped up their first US tour with G Love & Special Sauce. My parents, aunt & uncle and I went to support him and his band. Check out their music, because it's pretty awesome. It's a jazz funk/pop band. My cousin plays the trombone. You would never know just how much a trombone brings to a live show!
I clearly need to learn how to wear hats better
5.
Game night! This particular game you weren't allowed to look at your own cards. You had to go off clues from others and then play as a team. It was
so
hard not to peak!
6.
Spring is most definitely in the air here in Minneapolis. So I got out of dodge and went up North for the day. There are hits of Spring there too, like seeing that the ice has been moving which means that we are just that much closer to ice off and weekends spent grilling outside and floating under the sun.
7.
I've been hanging out with a friend who drinks whiskey and now I'm finding myself craving a whiskey ginger every now and them. I don't know what's happening to me!
8.
Like that shirt? I designed it and you can have one of your very own!
Click right here
, take a look at other designs I have and if you feel so inclined, purchase and/or share with your friends and family!
9.
This beauty cooked in the oven for 5 hours and it's amazing aroma is still lingering about my apartment. I'll probably be pot roasted out when all is said and done, but damn can I cook a juicy, fall apart in your hands, melt in your mouth pot roast!
10.
Proof that Spring is in the air! Deck sitting. Puppy cuddling. Wine drinking. An absolute perfect day!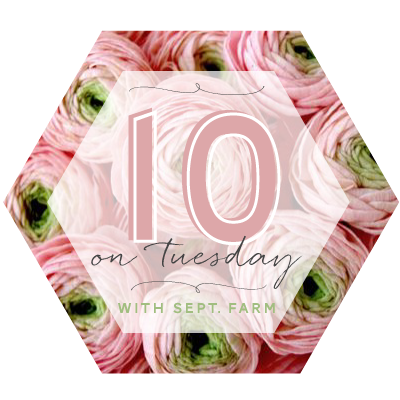 Linking up with Karli at September Farm!