I know I'm starting to sound like a broken record, but it was another fantastic weekend up at the cabin. I might have ditched out of work a tad early and my punishment for that was a three hour drive due to people not understanding that the brake pedal does not make your vehicle increase speed, and that the left lane is for passing, not cruising.
I had made what I thought was going to be a quick detour to pass traffic at the only traffic light in town, but instead I just ended up on a back road that brought me about 10 miles past my intended exit. Oh well, it brought me to a grocery/liquor store where I scored a 4 pack of cider for $1.99 and a BOGO on Miller Lite and Reds Cider.
Once I finally made it to the cabin and mom and dad wrapped up their projects they were working on, we brought some chairs and a table out to the end of the dock for cocktail hour.
Just as the last sliver of sun passed the dock, we started the grill for my mom's birthday dinner. As I was heading in to grab the steaks, I saw a boat coming right for the dock. Then another!
It was quite a lovely night. Once the neighbors left, we fired up the grill again, ate some tasty steak and mom and I headed out next door to enjoy a fire. We always say we'll go for one drink and then one more and next thing you know it's 1:00 AM.
I've never been lucky enough to be at the cabin for a whole weekend where there is no breeze, the sun shining bright and the temp isn't scorching or too chilly, until this weekend.
Of course mom and dad had some projects they wanted to work on so I had to entertain myself for a bit on Saturday which meant I finally got to take the paddle board out! It's always been too windy the past weekends, and Saturday was perfect!
I paddled down a ways to where it's pure sand all around you and a cabin that's being built, so there's no people and took a swim, collected a golf ball I found and then paddled back.
By this time, everyone and their dogs were heading out to the sand bar so we packed up our coolers with snacks and beverages and met the neighbors out there.
Since my parents purchased the cabin, there's been a big turn around on the lake. There's a lot more families with kids in their 20's and 30's so it seems like the sand bar is being used a lot more as a meeting/partying place. Even though majority of the lake is nothing but sand/no weeds, we all still meet at the point.
The water was so warm that everyone was jumping around and playing in it. I live for Summer weekends just like this one.
I can't wait for an extra long weekend spent up North on lakes. My office just gave us an additional 6 holiday days this year and the Monday after the 4th is one of them (along with the whole week between Christmas and New Years!).
Have a
happy
, fun and
safe
4th
of
July
!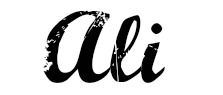 22bbd3b96b6323df56718ee4d01489b695347a68ad655b656c