I never wrote a conclusion to my 40 Days of Fitness Challenge, so here's a quick wrap-up of how that all went down.
I started off very strong with a lot of workouts and eating healthy. I tackled the holidays ok, but probably indulged in the vino a tad too much. I tracked my calories almost daily using
My Fitness Pal
and realized that I don't usually over eat on my calories, but my sugar intake was really high. Using this app really made me take a second thought at what I was putting in to my mouth and if I
really
wanted it and if I
really
wanted to admit that I just ate fast food for lunch and that's my fat, calories, sugar, sodium
and
protein for the whole day.
A couple weeks in to my challenge I stopped seeing my trainer, mainly due to weather, but also because I felt like I could get the same butt kicking workout on my own. My whole reason for wanting to see a trainer was to learn. So I put together a lot of different moves that I would do when I would see him, and I added more cardio. On my own, I was burning more calories because I wasn't waiting on others to finish, and truly getting in an hour workout. That's when I started to see more pounds drop.
I lost 7 pounds in the 40 days and was even able to fit in to a dress I had bought for the trip online, that didn't fit when it was delivered.
I was on vaca with some skinny minnies.
But this is the most confident I've felt on a beach vacation in years
Since returning from my vacation, I gained a pound, but that just goes to show that I had a good time and indulged in some yummy food and beverages!
I'm still on a mission to get fit and be healthy. With that said, I also have a huge weakness for rich, creamy pasta. My mom has the best homemade recipe for fettuccine Alfredo that, when I lived alone, I would make all too often. Then one day I was searching
Pinterest
and found a recipe for Creamy Garlic Pasta. I made it back in 2012 (recipe
here
).
Last night I was in charge of dinner, and hadn't had fettuccine Alfredo in what feels like ages, but I didn't want to feel bloated, tired or weighted down, so I told my parents I would make a version of Alfredo.
I was a little nervous trying this out on them, why? I don't know. We are a huge garlic loving family, so I knew they'd at least enjoy that part of the meal.
Less butter and cream, 1/2 the cheese (dairy is not usually my friend), added flavor from the chicken stock and sauteed garlic. It was a hit!
My parents even said they prefer this dish over the Alfredo. Shocked, was I.
Since I found out I owe Uncle Sam, I've been on quite the budget. I had a coupon for
Aldi
and picked up some of their
Fit & Active
whole wheat pasta. It was the perfect pasta for truly making this a one pot meal because it cooked up pretty quick. (Bonus: My parents couldn't even tell it was wheat pasta!) Now that I know that, next time I think I'll add some broccoli with the pasta.
Here's a little comparison between the Creamy Garlic with chicken and Fettuccine Alfredo with chicken. You're saving just over 100 calories. Now you won't feel guilty when you add a glass of wine to accompany this delish dish.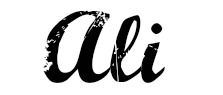 Bon appetite!