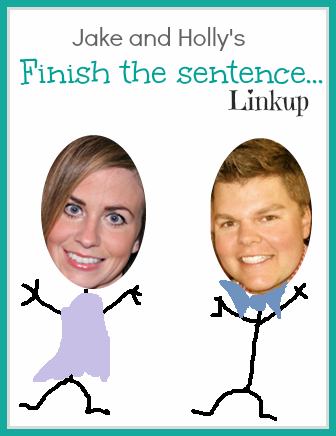 1. People always tell me the reason I don't have a boyfriend is because I burp
2. In the movie based on my life I would hope my family would never see it for all the things they don't know about...
3. Typically, I end up regretting drinking that third bottle of wine on a Monday night
4. I always ask to leave off the onion. Simple. They're gross.
5. Kim and Kanye really need to move to another planet so I never hear about them again
6. My parents always reminded me that if I were going to have dinner with the President, would I really eat like that? Elbows off the table.
7. Every single day I wake up thinking about what I'll have for dinner.
8. This one time in College I failed all my classes because I never went to class.I thought we went to have fun!
9: My grossest habit is picking my cuticles?
10. My latest white lie was writing down my weight a little less than it really was. 'Scuse me? Why did I do that?
11. I know all the words to almost every country song on the radio! Summer is coming!
12. When I grow up I want to be a CSI detective.
13. Sexy time is wine and a hot tub
14. I will never, ever ever, get back together.
15. I think it's hilarious when my dog falls asleep on the ottoman and rolls and falls off. She's special :)
It's Friday and that was fun. Now go link up with Holly and Jake and have some Friday fun yourself!
-----
The perk about being the 'event coordinator' is when I plan a meeting and have to do the catering, some places give the planner a free meal. Yesterday was one of those days and they gave me a slice of their Bailey's Irish Cream Cheesecake. Hello! It was amazing.
I have been in the market for some new headphones. Something that has great sound, will stay in my ears throughout my half marathon training and wouldn't break the bank. I picked up some Yurbuds and they pretty much rock my ears off.
Have a great weekend! It's going to be a busy one for this gal so come back Monday for my Weekend Review!
Workout:
4 miles/34:51